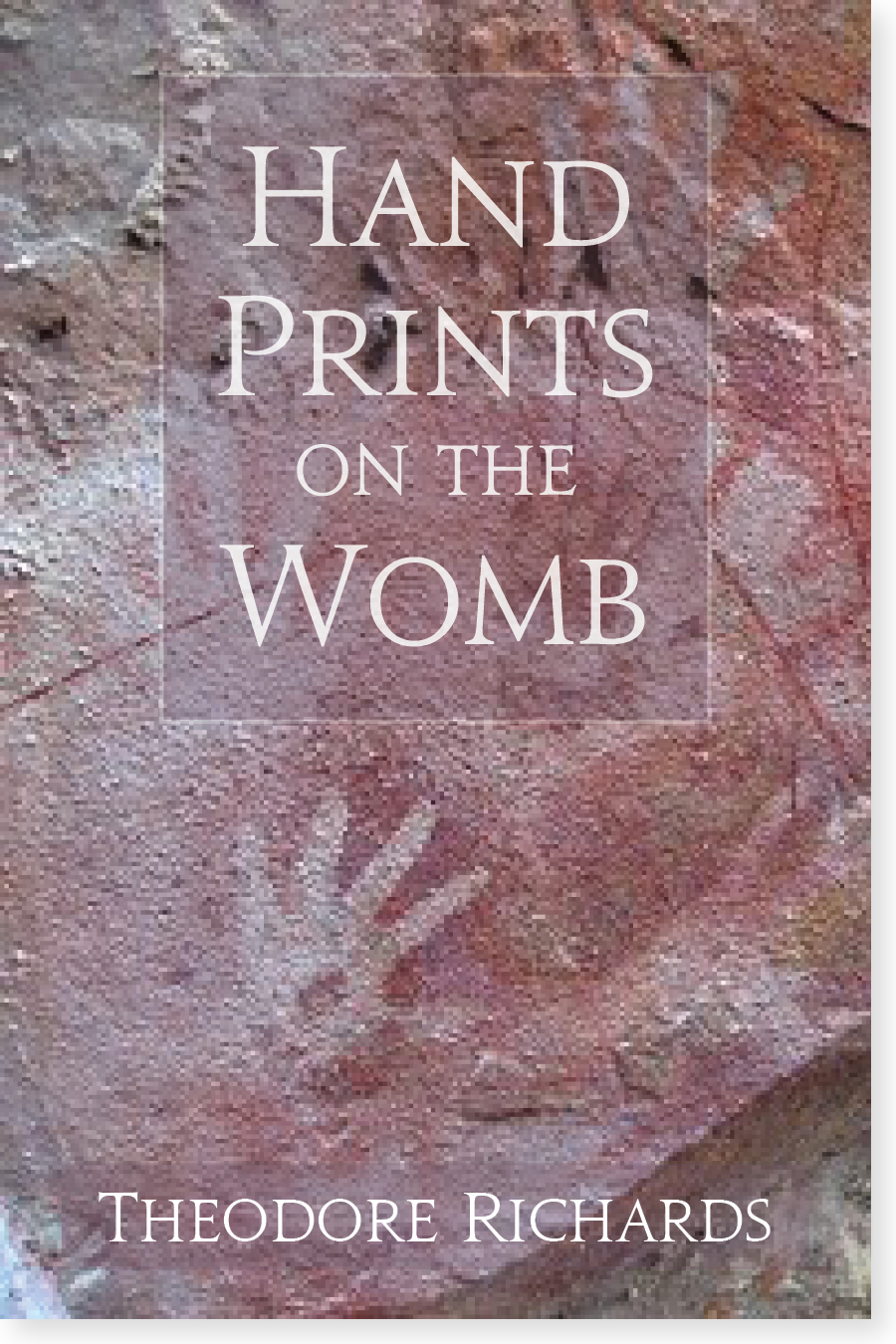 Handprints on the Womb is Theodore Richards' first collection of poetry. It was published in 2009 on Inkwater Press. It includes a forward by Brian Swimme, the cosmologist and philosopher, and the photography of the author (see below) during his world travels. The book is out of print, but signed copies can be ordered by contacting us.
Praise for Handprints on the Womb

"A new beginning is possible, a new feeling for the interconnectedness of all things is before us. Richards takes us on a journey into the edge of the universe which is the edge of the human being which is the edge of God."
– Brian Swimme
I am;
I am the dark matter of my dark mother, burning deep in space;
I am the salty ocean of my tears,
tears shed for a world of possibility and despair;
I am the story of my ancestors, and the imagination of my daughter;
I am memories of the long journeys, of stories told in darkness by the fire,
and in the moonlight;
I am the cave paintings, and the handprints on the womb;
I am being born each moment, new and fresh.
I am the parched Earth, the crying skies;
I am Imagination,
tapestry of humanity's yearnings for the future,
depth of my own uniqueness.
And I am the dying Earth,
crying for the memory of the gifts she gave us,
of the struggles of my mothers.