I am writing you because I want you to live in this world, to feel it in its fullness, its depth.
I want you to fall in love with the world, flawed and sorrowful as it is.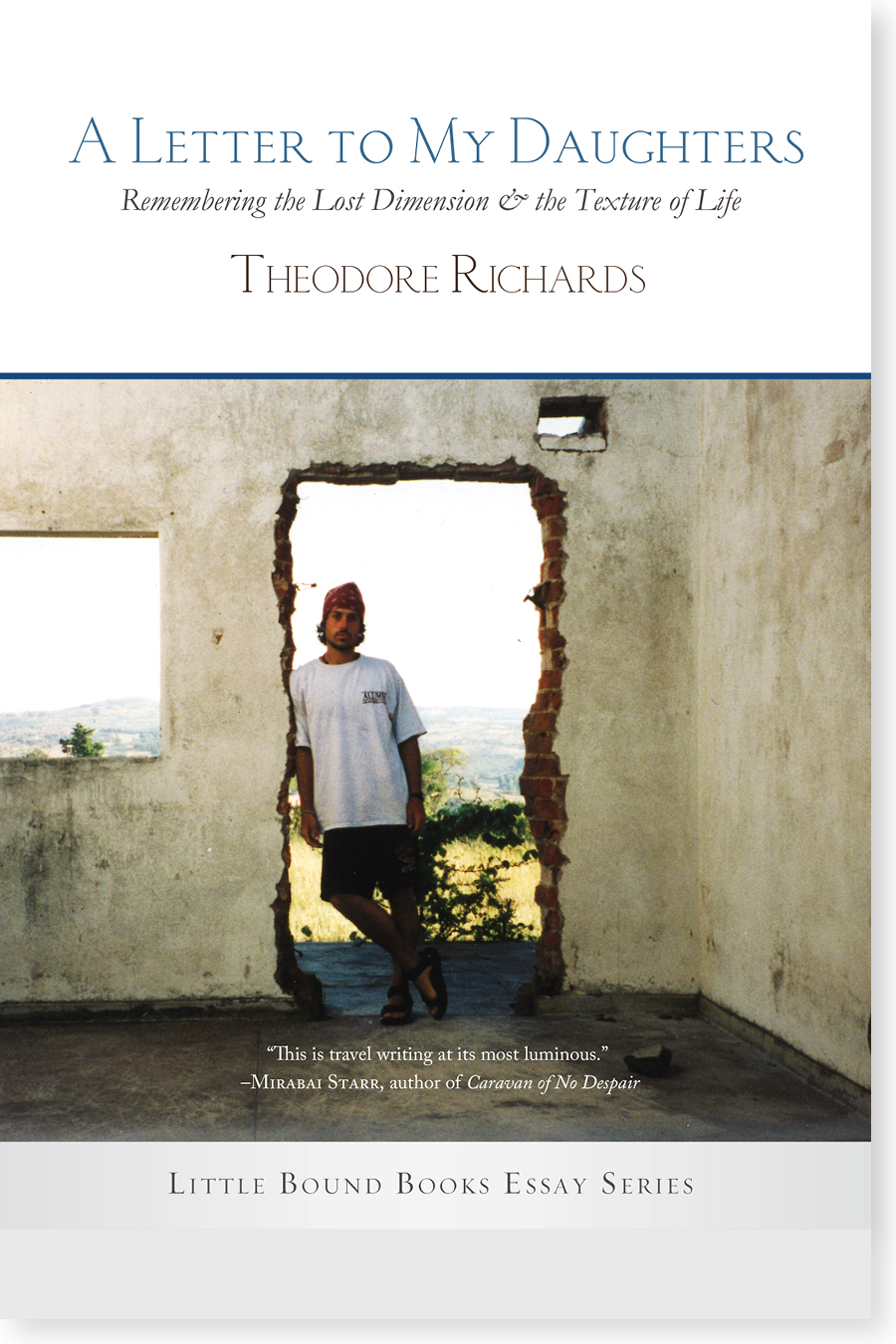 A Letter To My Daughters is the winner of the 2019 Independent Publisher Awards Gold Medal.
"Before you were born, I went on a journey that would take me around the world completely, a spherical, three-dimensional journey. A journey of dirt and blood. A journey of taste and bodily sensation. A journey of texture.
I am writing you because I want you to live in this world, to feel it in its fullness, its depth. I want you to fall in love with the world, flawed and sorrowful as it is. Your lives and the world as a whole – these are indistinguishable to me – depend on this."
Praise for A Letter to my Daughters
This is travel writing at its most luminous. Theodore Richards combines the storytelling gifts of a bard with the limpid seeing of a contemplative. His social commentary is penetrating without being violent and his advice to his three beloved children is exquisitely unsentimental.
– Mirabai Starr, Author of God of Love and Caravan of No Despair

Richards' A Letter to My Daughters: Remembering the Lost Dimension and the Texture of Life takes us across the world and through time to illustrate what it means to truly immerse yourself in a place. In our globalized, commercialized, digitalized, industrialized, and capitalistic society we have gained safety and stability, but we have lost the diversity, and, above all, the curiosity that once made us truly human. In contemplative, personality-rich prose reminiscent of Henry David Thoreau and Wendell Berry, Richards offers us hope that it is not too late to go back—that it is not too late to re-develop a sense of place, to reclaim our animal senses, to reignite our love of darkness and mystery, and to restore the beauty of the world.
– Francesca Varela, Author of Listen and Call of the Sun Child
"Theodore Richards has given us the tools to make a flat world three-dimensional again. A Letter to my Daughters is a book that will make you want to get on the road and feel the texture of the planet."
– Dr. Eric D. Lehman, author of Shadows of Paris
A reading of A Letter to My Daughters
By the author Theodore Richards